Propane Services
Serving the Southern Indiana counties of Floyd, Clark, Harrison, Washington and Crawford.
We provide gas service for residential, commercial and agriculture needs.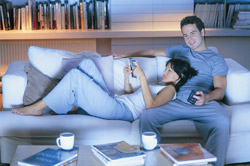 Residential service is our mainstay, and we do more than deliver propane:
we deliver comfort and convenience to our customers reliably and consistently.
Whatever your propane needs may be, we want to be your propane supplier of choice. To that end, we offer a variety of programs to fit your needs:
Keep Full Program
Will Call
Budget Billing
Summer Fill Program
Propane Accessories
Keep Full Program
Our goal is for you to stay warm and comfortable, never worrying about the quantity of gas in your tank. Our
Keep Full Program
means we worry about the amount of gas in your tank, while you sit back and relax!
Our Keep Full Program allows qualified customers the convenience of an
automatic fill system
. With our Keep Full Program, we will check your tank and fill it as needed. Our Keep Full Program allows you to maintain the integrity of your system 24 hours a day, 365 days per year.
The Keep Full program is free and is available to any credit approved Customer, whose account is kept current.
Will Call
If you do not choose to be on the Keep Full program you can choose to be on our
Will Call program
. On this program, it is your responsibility to monitor the level of fuel in your propane tank and to call us when the tank percentage is at 20%. By calling us when you are at 20%, this gives us 3 to 5 days to get a delivery to you, helping insure that you do not run out.
Budget Billing
Our
Budget Billing program
provides you with a plan to help you better manage your energy expenses. As with all your home expenses, such as food, mortgage, taxes, car payments - your energy cost should be budgeted.
Our convenient payment plan allows credit approved customers to smooth out the peaks and valleys in their monthly energy bills. Our program helps to eliminate high heating bills during the winter months by allowing you to make eleven equal payments throughout the year and have the twelfth month to settle the account. The Budget Billing pay plan offers you:
Reasonable Monthly Payment
Automatic Delivery
No Finance Charges
Our budget pay plan begins in May and ends in April. Your first payment is due in May. Did you miss the enrollment date?
Not a problem.
We can pro-rate your payments based on the month you sign up.
Summer Fill
We offer a special pricing for propane during the summer. During this time propane prices are usually at their lowest during the year. We allow you to pre-buy your propane in the summer to take advantage of low summer prices all year long.
Ask us about our Summer Fill program today.

Propane Accessories
We carry many propane accessories, including:
Gas Logs
Space Heaters
Water Heaters
Tankless Water Heaters
Gas Grills
We offer a variety of cylinders and bulk tanks.
We sell small Vent Free space heaters and carry a variety of gas logs, including:

Peterson Real Fyre Gas Logs
Majestic Gas Logs
Stop by our office showroom today and check our selection of gas grills and water conditioning systems.